Profile

slightlyoffchilt
: This account is a roleplaying account.
Grant Access
Subscribe
Track Account

[ all those wasted lives in the wilderness downtown ]
Premium Paid Account
Created on 2013-07-05 07:08:23 (#2049399), last updated 2017-04-01 (8 weeks ago)
7,902 comments received, 22,894 comments posted
9 Journal Entries, 5 Tags, 0 Memories, 254 Icons

About

Mini Bio
DOCTOR FREDERICK CHILTON

Doctor Frederick Chilton of NBC Hannibal fame. Canon pullpoint: S3E8 (The Great Red Dragon).

profile codes | patient roster | second ic contact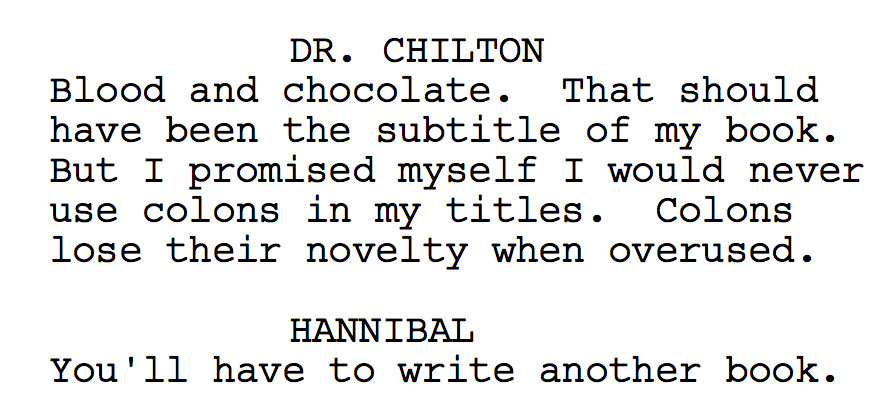 DR. CHILTON
I am. But not about you.



People
[View Entries]

Communities
[View entries]

Member Of (8):

Subscriptions (9):

Administrator Of (0)

Feeds
[View Entries]

Subscriptions (0)

Linking
To link to this user, copy this code:
On Dreamwidth:
Elsewhere: